Beauty Mocktails
Visit our online store to learn more about our best selling line of beauty products
Shop Now
Finding quality beauty products online can be tough.
If you've ever looked through the hallways of a beauty store, or any online store, then you understand the struggle. If you are a cosmetic enthusiast, and love to try out new products, then you should try the Beauty Mocktails from Charmed & Fortunate.
Our Beauty Mocktails are a twist on the original mocktails idea. Mocktails are alcohol free and so are our Beauty Mocktails. This means that they are not harsh on your skin! These mocktails are loaded with skin nourishing antioxidants, vitamins and moisture-boosting hyaluronic acid and CoQ10. Plus they smell great too!
Truth is, getting new products can be daunting. Not to mention the increase in the price of beauty products that are sold in the market. However, here are five of the seven the top selling women's Beauty Mocktails you can purchase from
Charmed & Fortunate
.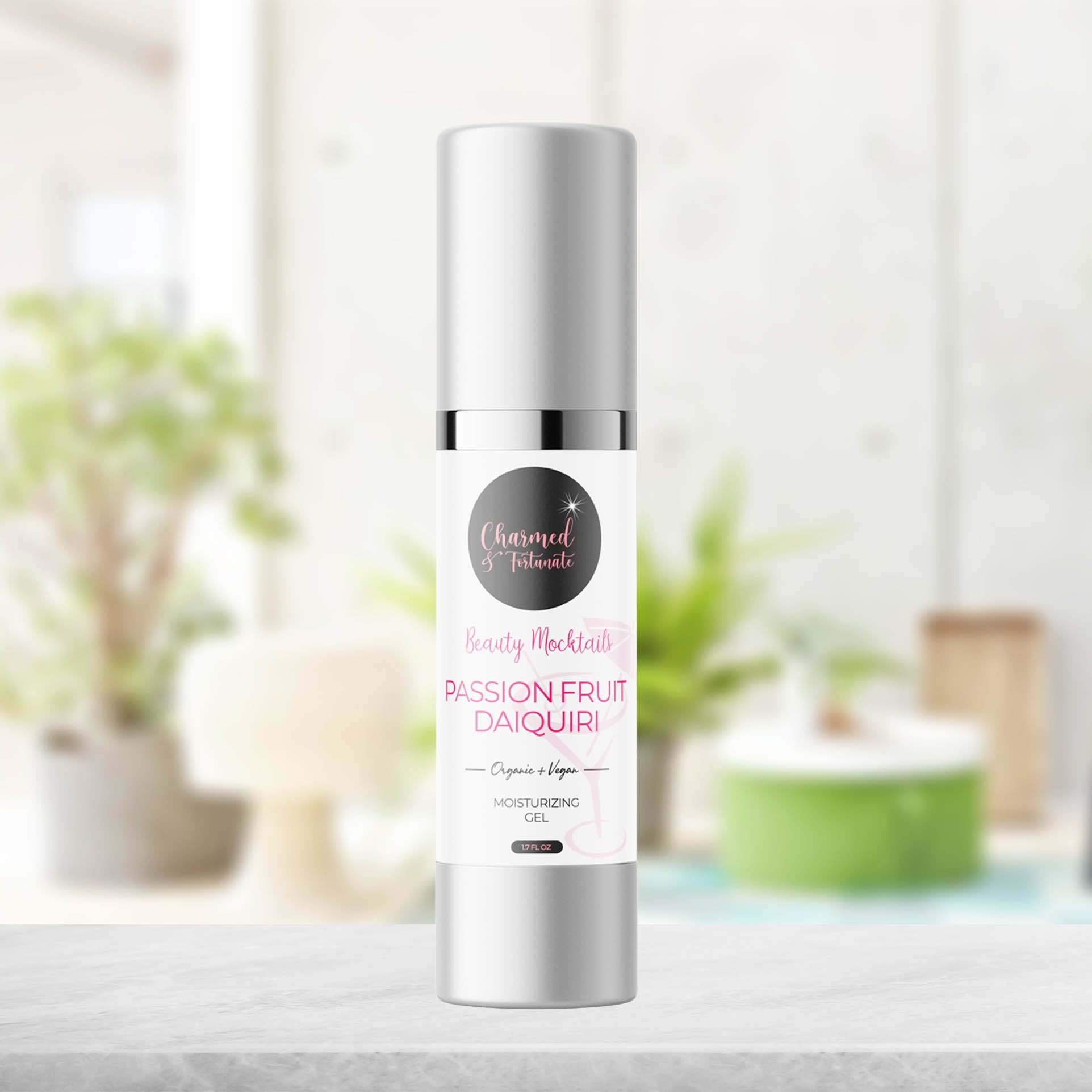 1. Passion Fruit Moisturizing Gel
The passion moisturizing gel is the perfect moisturizing juice for your face. It's packed with vitamin C and gives the face a cooling sensation. Its major ingredients are coriander seed oil and sweet orange peel.

It's a gel and can also be used as a facial masque, eye gel, or soothing body gel. Perhaps there's any part of the body that needs cooling, then you can apply this gel and let it work its magic. This product is perfect and natural. No gluten or parabens. Just perfect for your skin.
Shop Now
2. The Mint Mojito Facial Toner
The mojito facial toner helps to balance your pH, minimize pores, and remove dead skin cells you might have missed while cleaning. It is specially formulated with a soothing aloe vera, white willow bark, and mint.

After cleaning your face, apply an average amount of toner to your cotton ball and rub it gently all over your face. Leave to dry and apply a moisturizer afterward. The mint mojito facial toner is perfect for oily skin.
Shop Now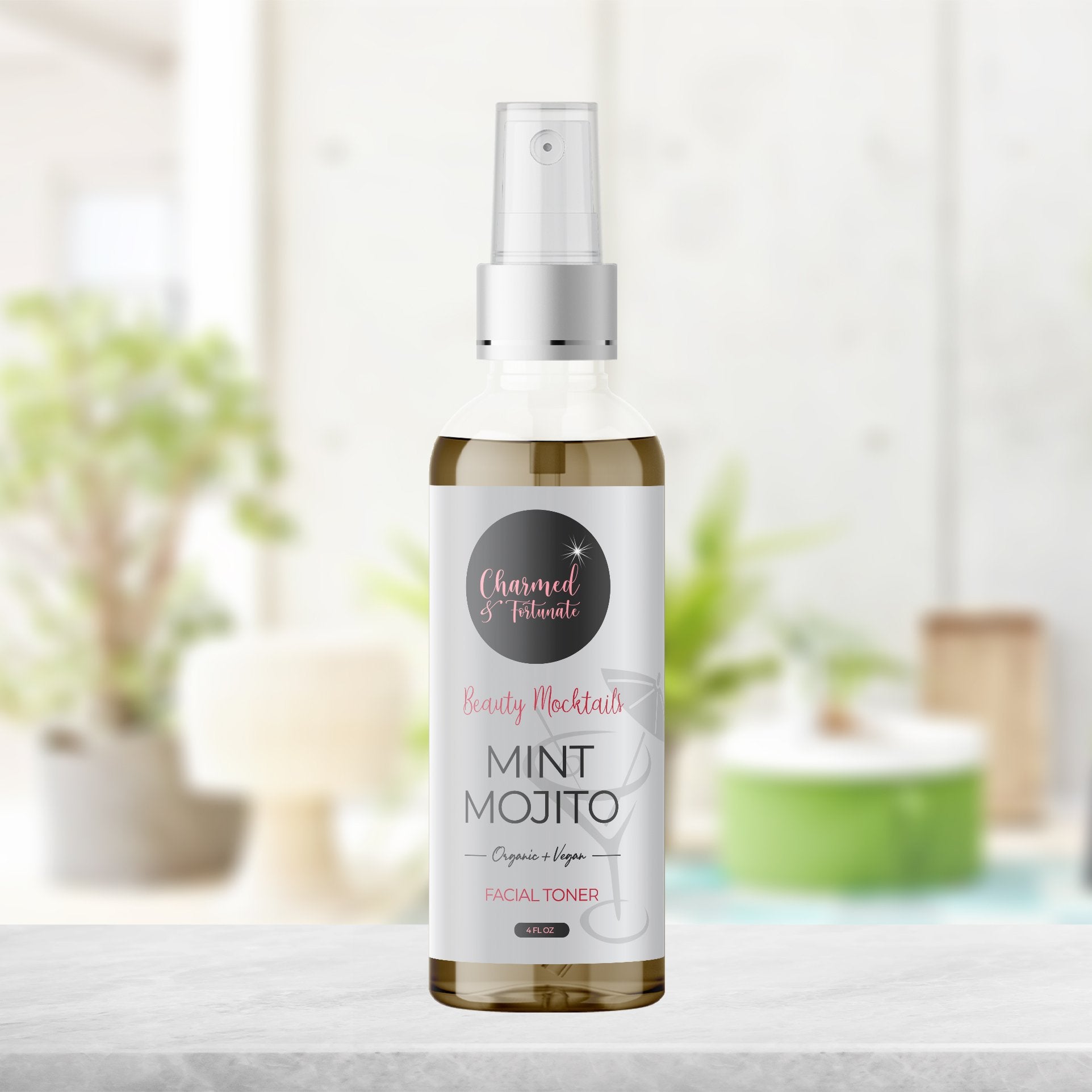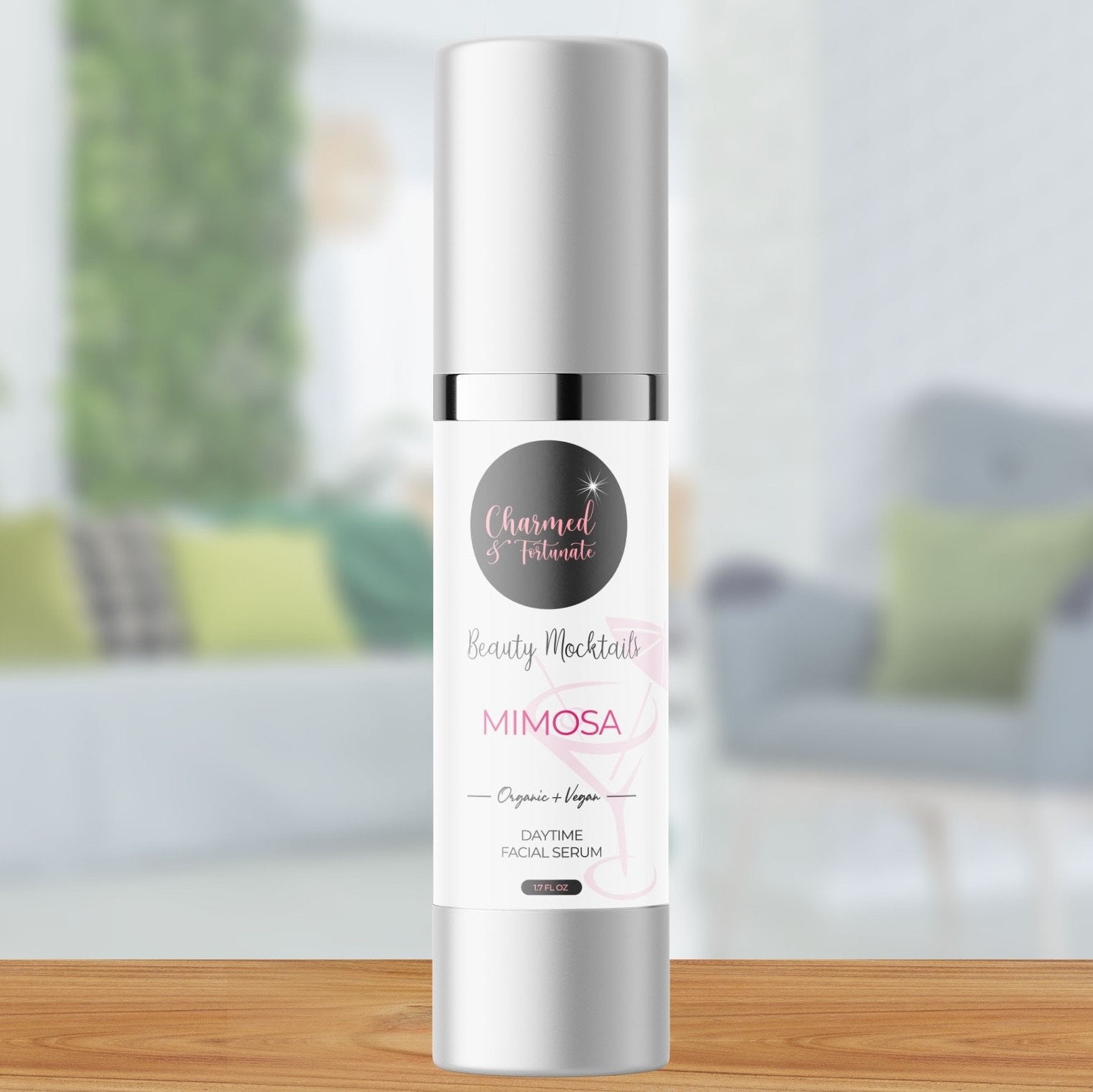 3. Mimosa Facial Serum
Treat your skin to a mimosa every morning and thank me later. This facial serum moisturizes and tones your skin leaving you with a silky soft texture. It's perfect for any skin type and can be worn under your makeup. It has omega-3, 6 fatty acids, rosehip oil, and vitamin C. It's natural, no parabens, no gluten, also just perfect for any skin type.
Shop Now
4. Berry Martini Soothing Gel
The berry martini soothing gel is the prefect way to sooth your face. It is loaded with antioxidants and vitamins thanks to its key ingredients - marionberries and red seaweed. It's a gel and can also be used as a facial masque, eye gel, or soothing body gel. When exposed to a great deal of UV (sunlight), this product can turn a beautiful vibrant blue color (but it does not affect the efficacy of the product, just the color)! Seeing is believing!
Shop Now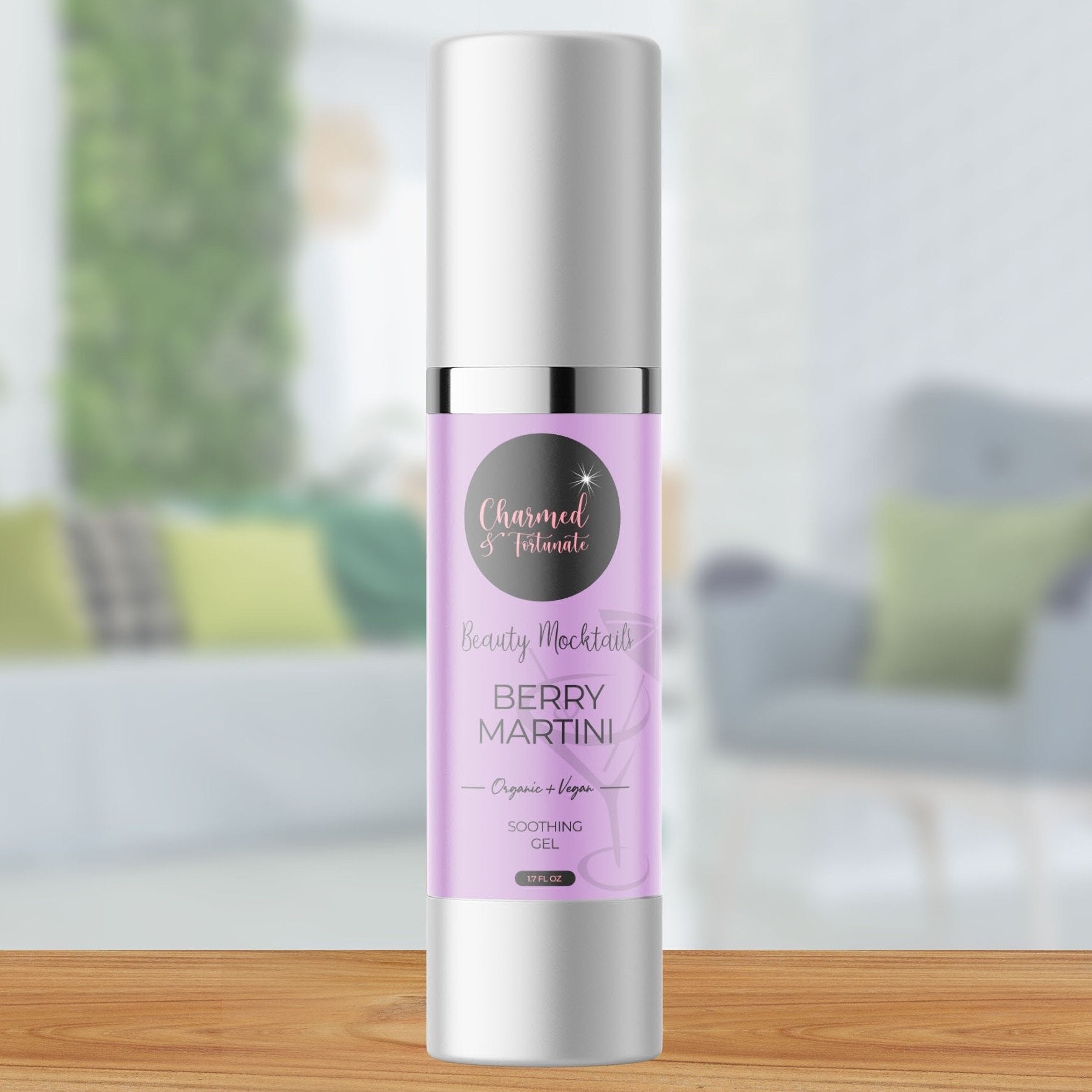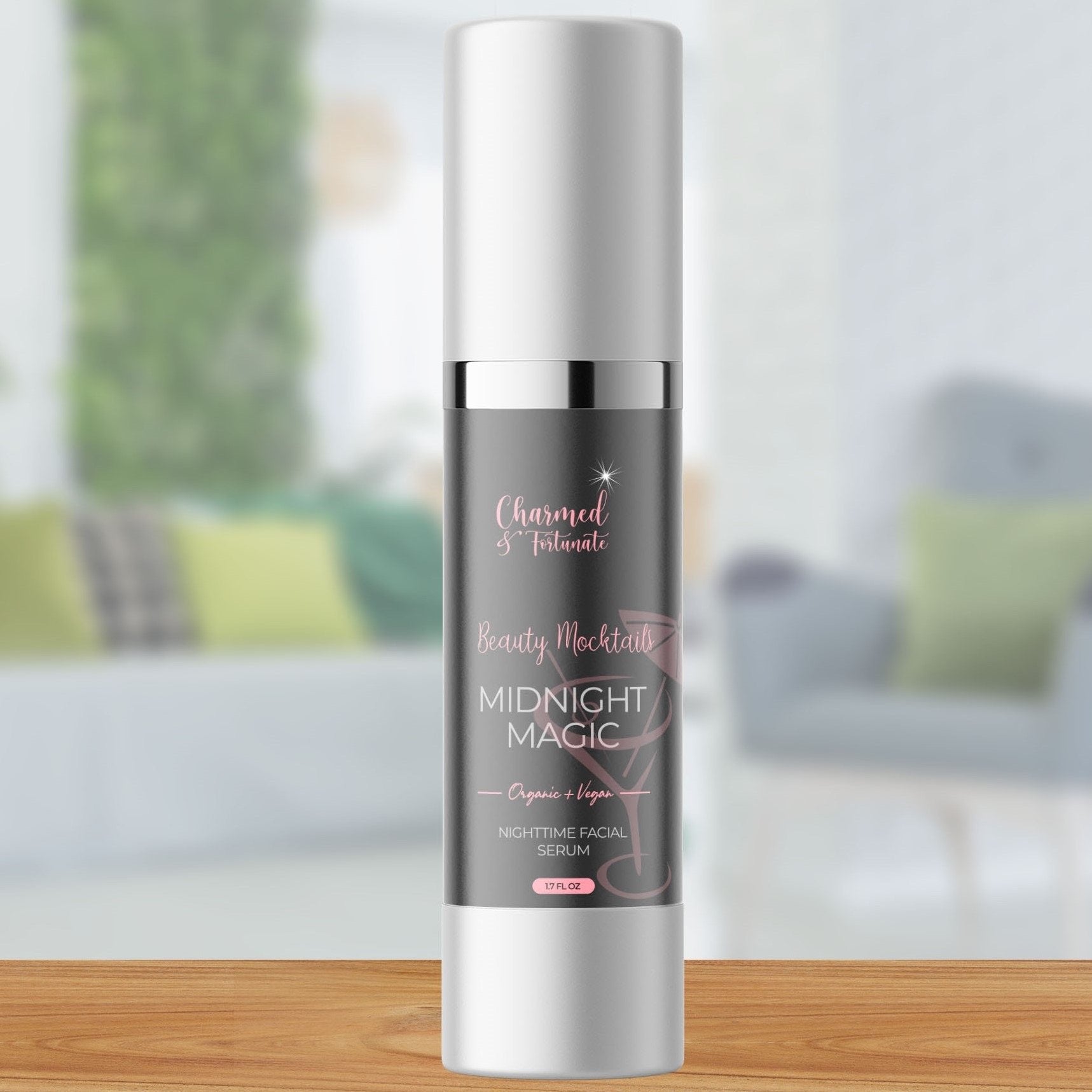 5. Midnight Magic Nighttime Facial Serum
This serum is the perfect night cap! It has been formulated with tonifying DMAE, skin loving oils, moisture-boosting hyaluronic acid and CoQ10. This Beauty Mocktail is unscented and perfect for sensitive skin because it's packed with antioxdiants and moisturizing ingredients to deliver a perfect blend of moisture and relief.
Shop Now
Purchase Your Own Products Now
As a lady, you'd agree with me that your consistent beauty & personal care is a necessity. This way you keep your skin radiant and fresh. More so, Charmed & Fortunate has the best fashion and women's beauty products sold at affordable prices.
Visit our online store for anything you need